Having the correct diaper bag is vital when it comes to parenting. Diaper bags have progressed from simple utilitarian sacks to fashionable and useful items that meet the demands of modern parents. Here are some premium diaper bag brands that are well-loved in Singapore;  OiOi, Skip Hop, JuJuBe, Princeton, and Petunia Pickle Bottom, which are noted for their quality, durability, and inventive designs.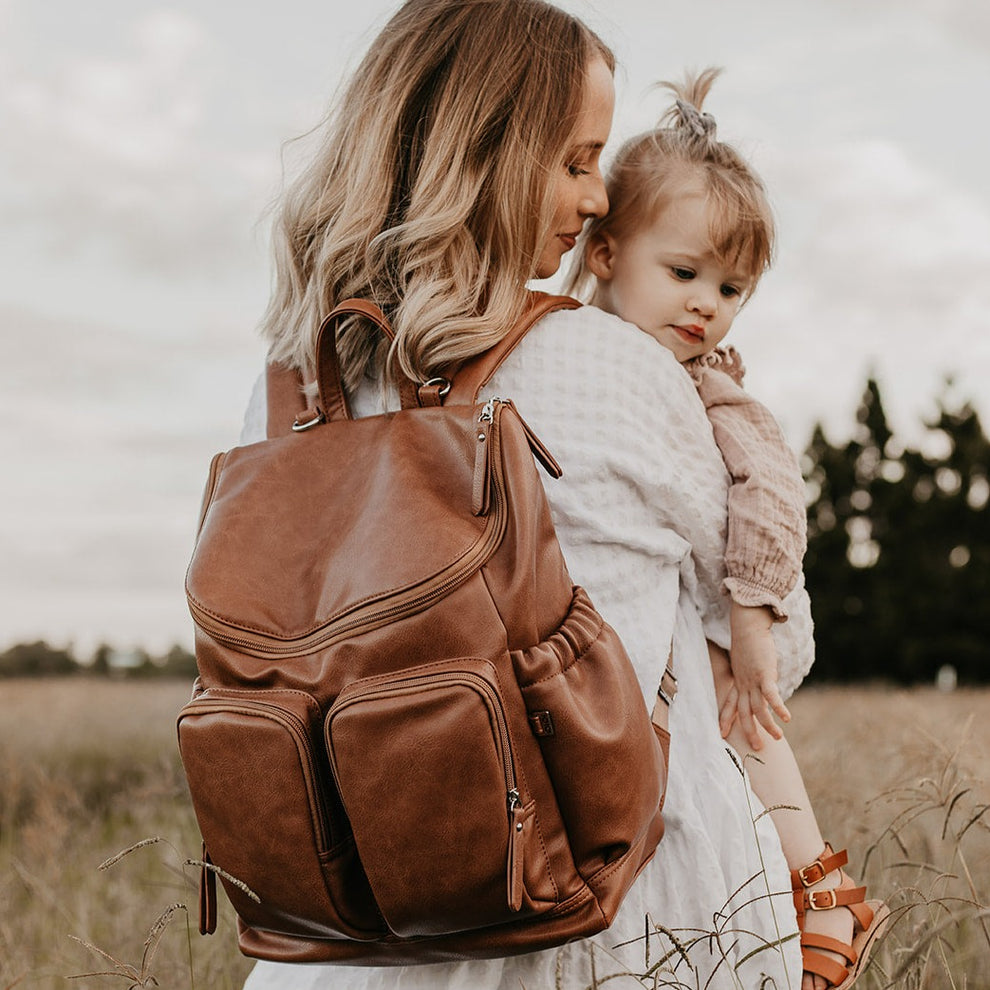 OiOi: Designs that Last a Lifetime

OiOi, an Australian infant accessories and clothing business, is well-known for its nappy bags. OiOi was founded in 1997 by Lisa Bennetts, a first-time mom and bag designer, who uses high-quality, sustainable materials to produce award-winning designs. Parents have named the brand the Best Nappy Bag Australia three years in a row. Because of OiOi's dedication to timeless designs and durability, its bags may be used for a lifetime, making them a fantastic choice for ecologically aware parents. Despite being less than 2 years in the Singapore market, OiOi has gained popularity in this short amount of time. Bubsmamy is the exclusive distributor of OiOi diaper bags in Singapore.
Ship Hop's Endless Weekender Diaper Bag
Skip Hop: Must-Haves Made Better
Skip Hop, a worldwide lifestyle brand, is committed to producing well-designed necessities for parents, infants, and toddlers. The story of the company began in 2003 when new parents Michael and Ellen Diamant learned there were few alternatives for diaper bags. Ellen's sketch of a fashionable and useful purse inspired the Duo Diaper Bag, which became a game changer. Skip Hop diaper bags are popular among Singaporean parents due to their utility, contemporary designs, and attention to detail.
JuJuBe's Zealous Backpack - Disney and Pixar Toy Story
JuJuBe: Above and Beyond
JuJuBe, formed by industry veterans Joe Croft and Kristin Hunziker, represents something more than the ordinary. The company has been a trailblazer in terms of innovation, developing features like anti-stain treatments, anti-microbial linings, and memory foam changing pads. With over a million bags sold, JuJuBe's dedication to quality is clear. They provide a lifetime warranty on their bags, assuring that parents can rely on them for many years. JuJuBe's premium diaper bags and accessories continue to be market leaders.
Princeton Bag's Milano 2.0 Series
Princeton Bag: Diversified Service and Quality Assurance
Princeton Bag is Singapore's first mother bag concept online retailer. The firm seeks to supply a variety of infant items to clients globally, with an emphasis on quality, value for money, and outstanding customer service. They provide quick shipping and thoroughly inspect each good to assure high quality. Princeton Bag's commitment to client trust has made them a dependable supplier of mommy bags in Singapore, catering to the different demands of parents.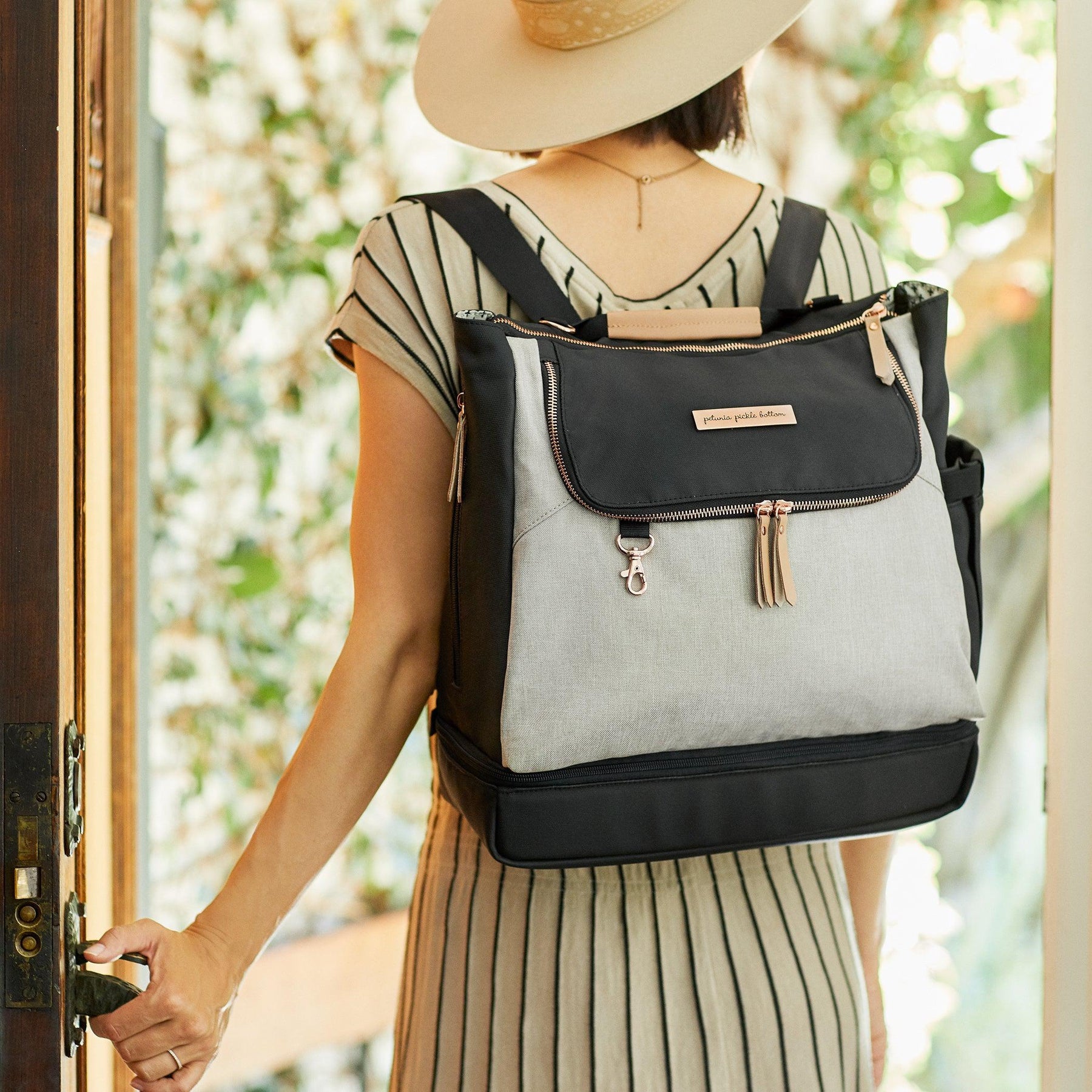 Petunia Pickle Bottom's Pivot Pack in Black/Sand
Petunia Pickle Bottom: Fearless Style and Function
Petunia Pickle Bottom's diaper bags and accessories combine style, practicality, quality, and refinement. Petunia Pickle Bottom has been responding to parents' changing needs for over 20 years, with an emphasis on the small details that make its goods unique. Their flexible line includes backpacks, shoulder bags, clutches, totes, and a variety of accessories that are meant to keep things organized and conveniently accessible. Petunia Pickle Bottom celebrates the joy and adventure of motherhood with bright colors, whimsical designs, and creative touches.
Parents in Singapore are spoiled for options when it comes to selecting the finest diaper bag. Among the major companies that provide attractive and useful solutions are OiOi, Skip Hop, JuJuBe, Princeton Bag, and Petunia Pickle Bottom. Each brand contributes something unique to the table, whether it's sustainable luxury, must-have utility, innovation, diversified services, or fearless flair. Parents may enjoy the convenience and organization they require while expressing their particular style by investing in a high-quality diaper bag. The greatest diaper bag is a fashion statement that symbolizes the current parenting experience bringing class to the hard work of supermoms.